We've made keeping track of the numbers easy
The Billsby dashboard has all of the data points and information you need to run your subscription business day-to-day, with lots of data and a simple and easy to interpret design.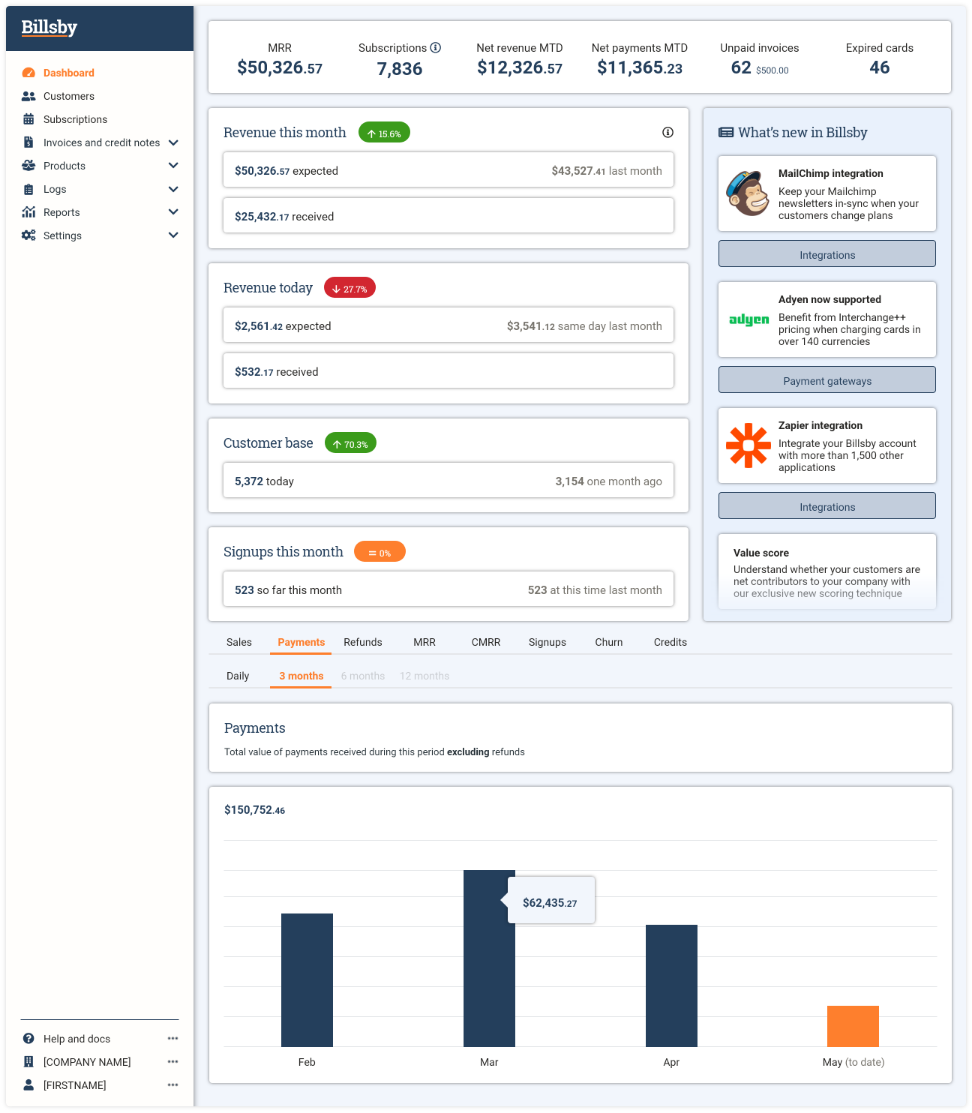 Share data and insights with everyone on your team.
Every Billsby account includes unlimited teammates - which means everyone that needs access to the Billsby Dashboard and our reporting features can have it at no extra cost to your company.
No more manually collating reports and statistics - let everyone self-serve and get the data, insights and reporting they need instantly.