If you can dream it, we can bill it.
Every Billsby account supports unlimited products, plans and cycles - making it really easy to support even the most complex plans.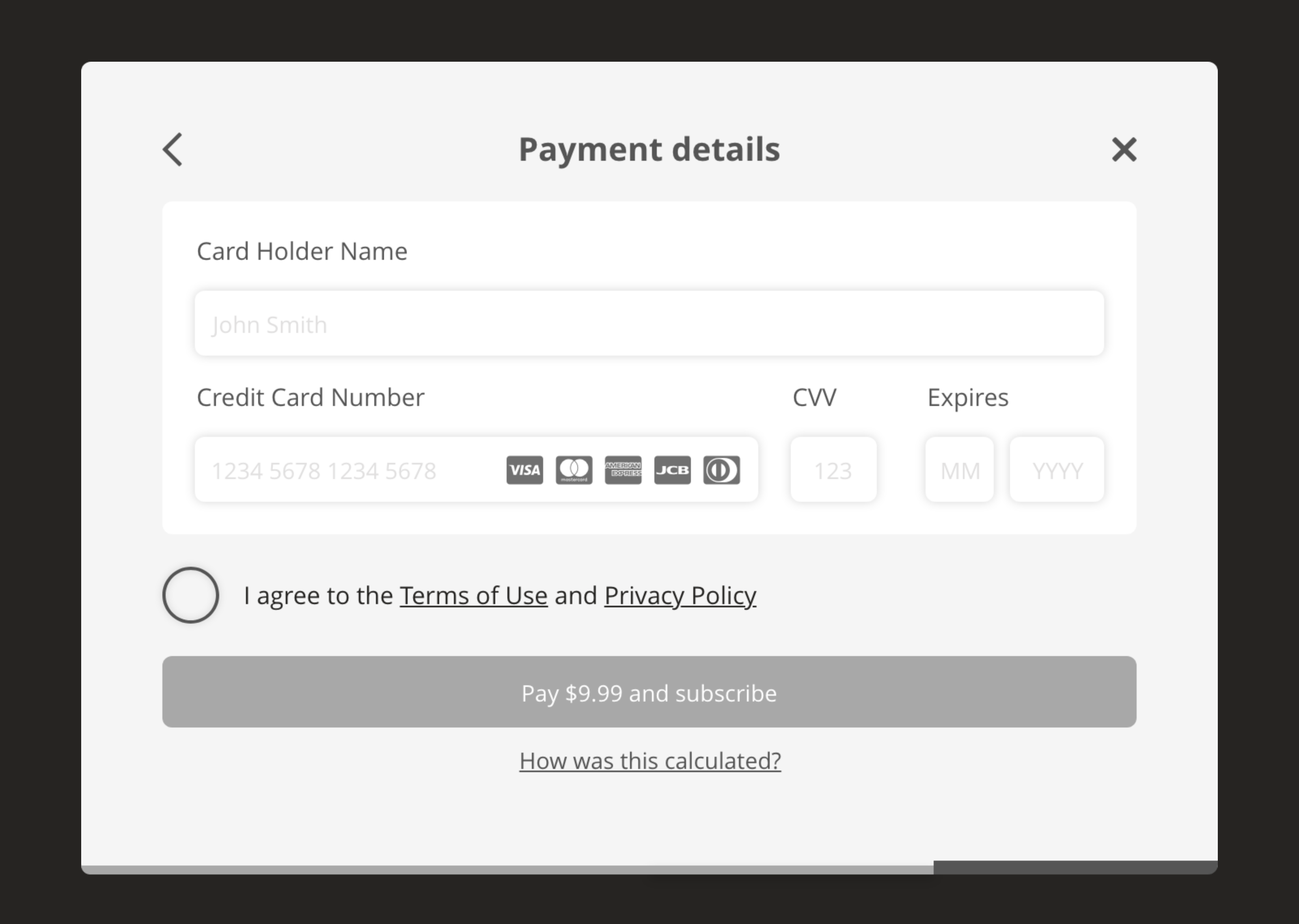 Power your subscriptions with Zapier.
Once customers sign-up and as their subscription changes, use Zapier to complete follow up tasks across all of the other tools and services you use to run your business.
Add the new customer to your CRM system
Subscribe them to the correct mailing list
Post out their welcome pack
Deliver a great experience throughout the customer journey.
Get customers signed up
Our drop-in checkout helps customers to sign up for your product quickly and easily, with low development effort.
How we stack up
With incredible features included for everyone – and no features you need for your business to succeed locked behind expensive plans – we've made sure that Billsby is the most competitive recurring payments software around.
Monthly fee

base plan

Monthly fee

base plan

$35
From $299
From $599
From $149
$0
Overage transaction fee
Overage transaction fee
0.4%
Up to 0.75%
Up to 0.9%
Up to 0.9%
Up to 2.9% plus 30 cents
Usage counters
Usage counters
Feature tags
Feature tags
Advanced retention tools
Advanced retention tools
Plan actions

coming soon

Plan actions

coming soon

Value scoring

coming soon

Value scoring

coming soon

Sign up today
Developers love Billsby because it's easier to integrate and maintain.
From the start, we've built Billsby to balance the commercial desires of businesses to introduce new offers and plans frequently with developers' needs to not constantly have to update their product to support these business changes. From feature tags to real-time usage counters, Billsby enables flexibility you won't find elsewhere.
Get started with Billsby today
You can sign up to Billsby for as little as $35 per month, including $15,000 per month in transaction value.
The best way to get to know Billsby is to try it for yourself.