As a subscription service provider, you know that customer retention is key to success. But how can you grow your subscription business and retain more customers? If you are looking for ways to grow your subscription business, you're in luck! This blog post will provide you with some tips that will help you increase your subscriber base.
Tips to grow subscription business
1) Setting the correct price for the subscription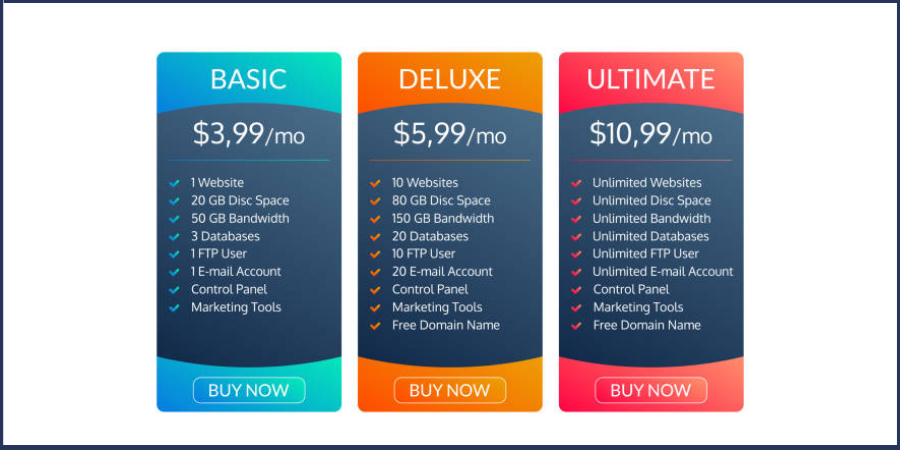 If you want to retain your customer base, you need to learn to play well with the subscription prices of your services. For instance, you can offer lucrative prices to the users for the first few months.
Once they become addicted to your services, you can bring back the current prices, which they will pay because they love your assistance. You can also provide customers with discounts on long-term subscriptions and concessions based on location or time of the day. Also, free trials, coupons, offers, etc., can help you keep your customers interested in your services.
2) Accurate billing procedure
You will need a brilliant billing partner for your subscription-based business if you expect your customers to stay contented and happy with your service.
A sound billing system takes care of all necessary elements such as invoices, payment methods, quick and easy billing procedures, etc.
You surely do not want your customers to get irritated by the billing process and thus leave out high and dry. Partner with Billsby today to experience what perfect billing looks like.
3) Better customer service and nurturing customer relationships
Customers love the services where they are valued and heard. You need to ensure that your customer service team is available round the clock to assist the customers in cases of problems.
First most, you should try that no issue occurs in their subscription, and if by chance an issue arises, they should be able to get a quick resolution for the same.
Also, provide them multiple services related to renewals, add-ons, upgrades, etc., involving constant reminders, new schemes, offers, etc.
4) Stay one step ahead of your competitors
In any business, it is essential to know what your competitors are up to. Similarly, in the subscription business, you should be up-to-date about your competitors in terms of their pricing and their services.
For, e.g. If you are an online subscription-based business providing a content platform, you should focus on making available content on your platform, which is most likely to catch the eye of the customers. If you provide them with a good range, they will continue using your services.
5) Focus on your financial metrics
To keep your business in the loop, you should understand the financial metrics in your subscription business well.
These metrics depict the health of your business and let you know the shortcomings you need to work on. The LTV (Lifetime Value) and MRR (Monthly Recurring Revenue) and the two most important factors that let you know about your customer and his relationship with your service.
While LTV depicts the amount a customer is prone to spend on your service in their lifetime, MRR tells you about your company's income in 30 days. To stay updated with the metrics of your business, you should make use of tracking tools so that you can make future decisions based on those metrics.
6) Have a referral system
Referral marketing can help you widen your customer base. While the people making referrals would receive benefits, you will be able to gain more customers each day.
The best kind of referral would be from influential people whose word of mouth is significant. This might even include family, friends, and other contacts.
7) Attain a high-end infrastructure
If you want your customers to continue using your services, you should provide them with the best infrastructure to keep them happy. This includes your back-end solutions, such as your commerce systems, cloud stack, payment gateways, etc.
A high-end infrastructure would provide your customers with a smooth experience and make them fall in love with your services more quickly.
8) Quick and easy settlements
Customers are often restrained from using online subscription business services due to the fear of stuck payments or online fraud.
You need to win their trust to keep them using your services. There should be no chances of stuck payments, and refunds and cashback should be given back in as little time as possible. In this, too, the payment gateway plays a significant role.
9) Excellent marketing strategy
Marketing your products and services is essential to growing your subscription business. You need to devise an adequate marketing strategy involving selecting platforms that represent the customer type you want to target based on their age, geography, occupation, etc.
How to choose the perfect payment gateway for your subscription business?
As we have read above, the payment gateway you use for your subscription business plays a significant role in retaining customers. Therefore, you should put great thought into partnering with the perfect payment gateway. Certain things matter in choosing the correct payment gateway, which includes-
Robust security protocols

Convenient invoicing options

Variety of payment methods

Quick response in payments

Smooth transactions

Reports and statistics.
By understanding the psychology of subscription businesses, you can put yourself in a much better position to grow your own subscription business.
By understanding what makes customers tick and giving them a great experience, you can take your business to the next level. This means putting thought into every detail of the customer's journey, from the first interaction on your website or landing page to the moment they hit that "Subscribe" button.
And don't forget about retention! Ensure you have systems to keep your subscribers happy and engaged so they don't churn out.
If you can focus on creating an excellent experience for your customers, you'll be well on your way to growing a successful subscription business. So what are you waiting for? Start applying these principles today!
Starting a subscription-based business? Want to grow your subscription business? Get started by partnering with Billsby today to make the customers love your payment procedure and the smooth transactions related to your services.